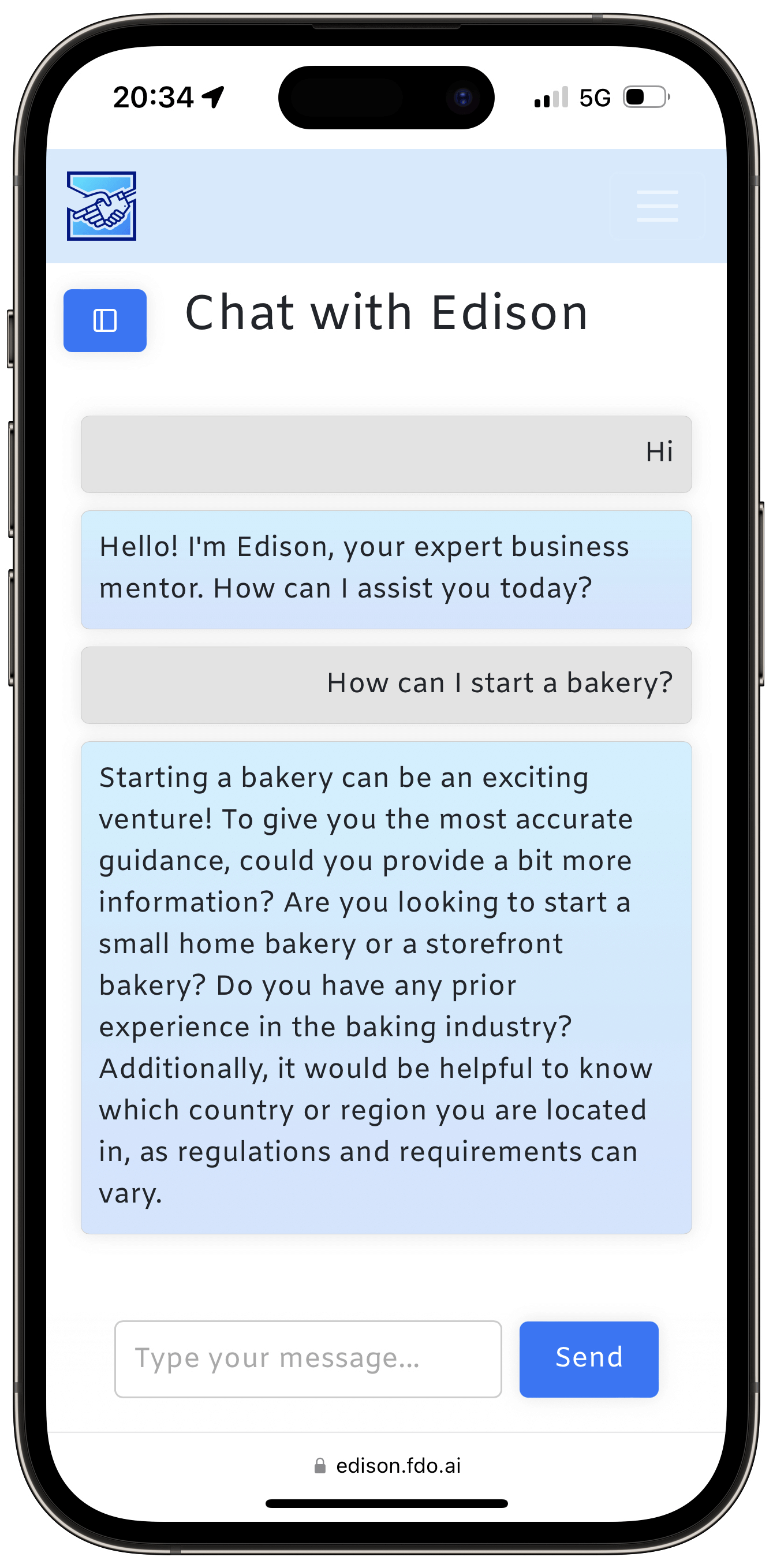 Start your dream business.
Edison, can provide valuable insights and guidance to help you start your small business. From developing a business plan to conducting market research, Edison can assist with target audience identification, pricing strategies, and marketing tactics. Additionally, Edison can offer expertise in financial management, budgeting, and funding options. Edison's goal is to empower you to make informed decisions and overcome challenges in your entrepreneurial journey.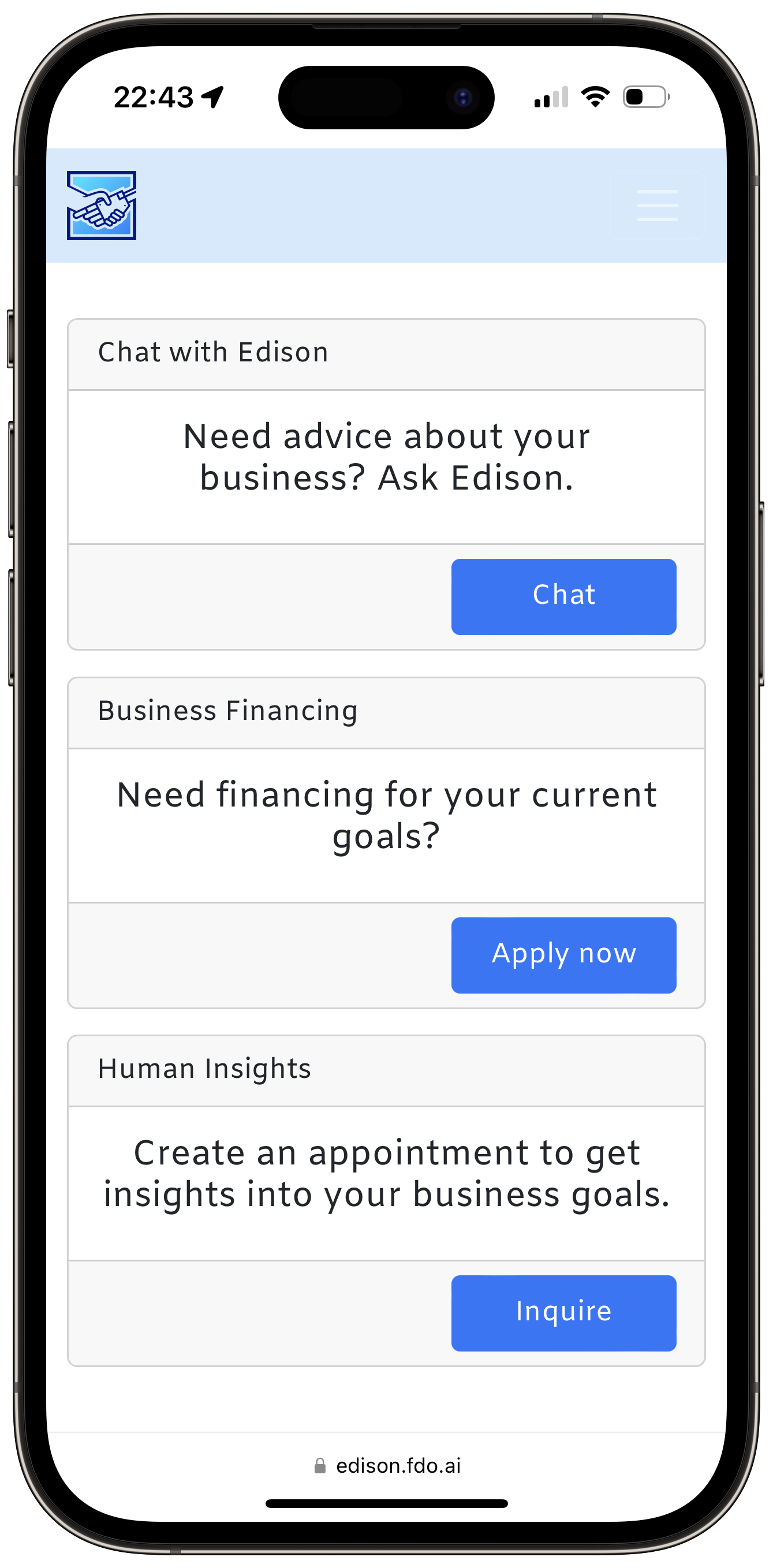 Grow your existing business.
Whether you're looking to increase sales, expand your customer base, or streamline operations, Edison can provide valuable insights and guidance. Edison can assist in identifying growth opportunities and developing effective strategies. He can also help you optimize your marketing efforts, enhance customer engagement, and improve overall business performance. Additionally, Edison can offer advice on scaling operations, improving productivity, and exploring new market segments. By understanding your unique business challenges and goals, Edison can provide tailored support to drive your success.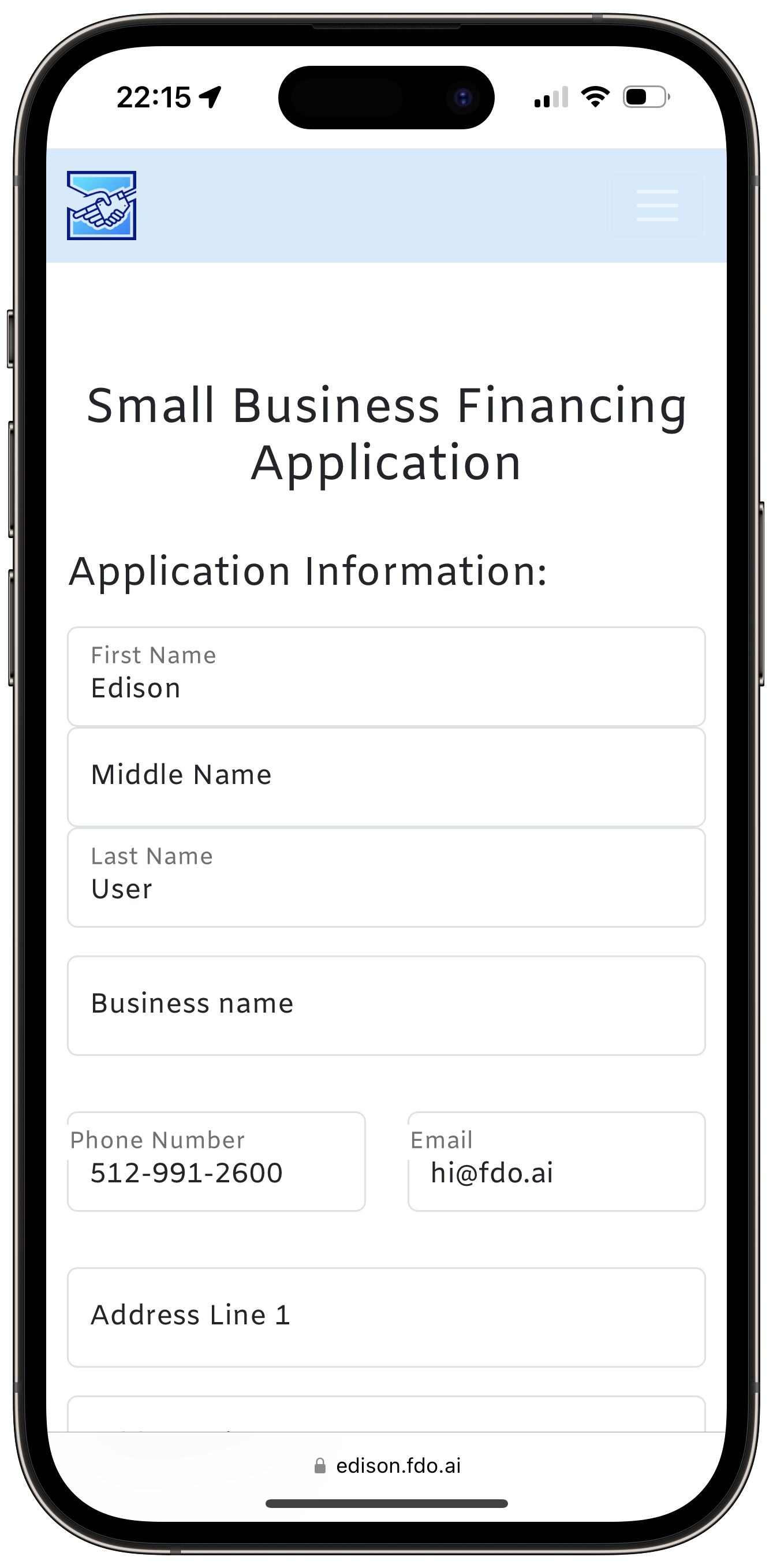 Understand complex topics.
With Edison's extensive knowledge in business management, Edison can break down intricate concepts into easily understandable information. Edison can provide clear explanations, real-world examples, and analogies to make these concepts more accessible. Whether it's financial terms, strategic planning frameworks, or industry-specific jargon, Edison is here to guide you in effectively communicating these concepts to others.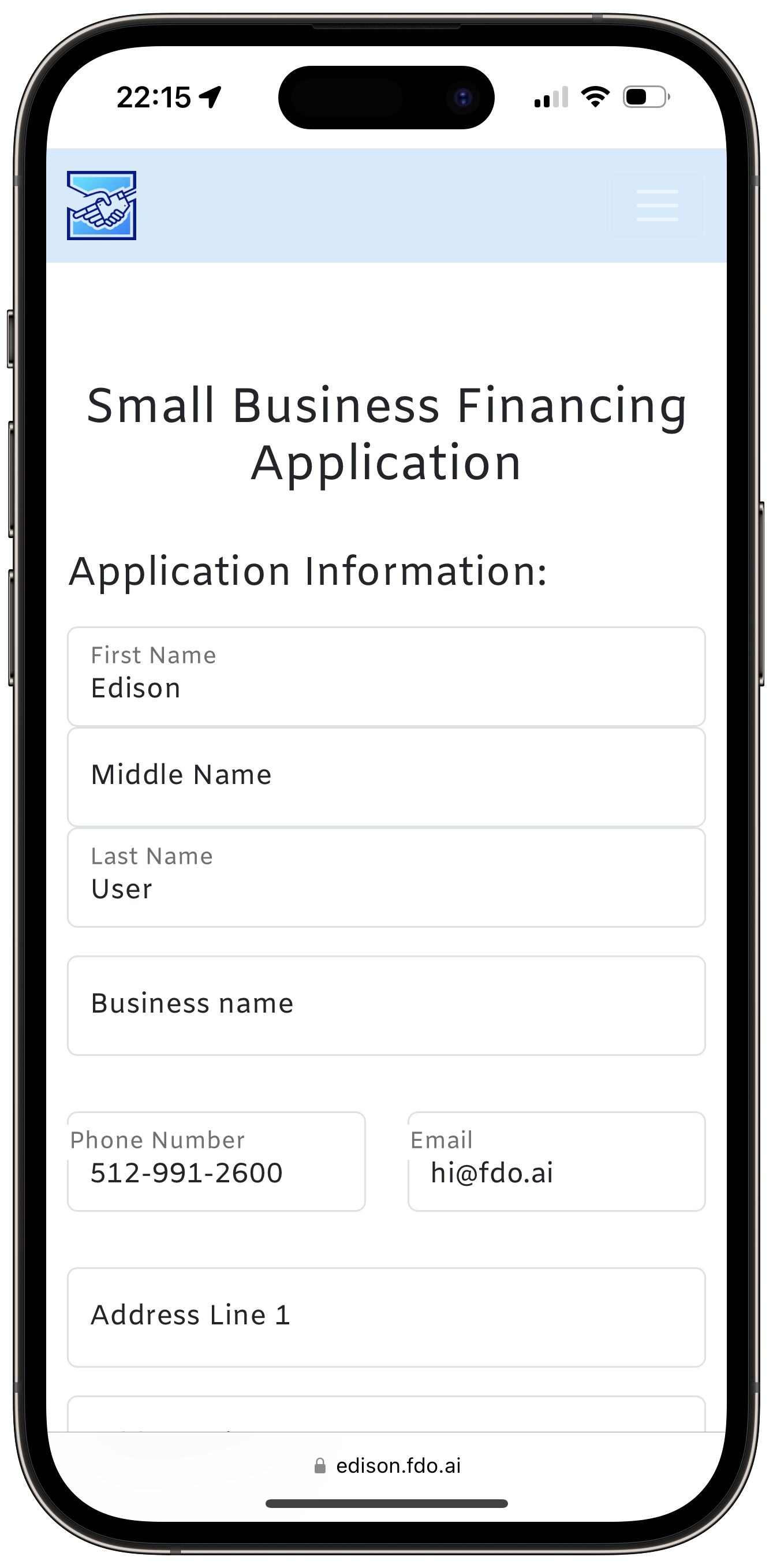 One Stop Funding.
It takes capital to build a business. Edison can connect you with lenders to get your venture off the ground.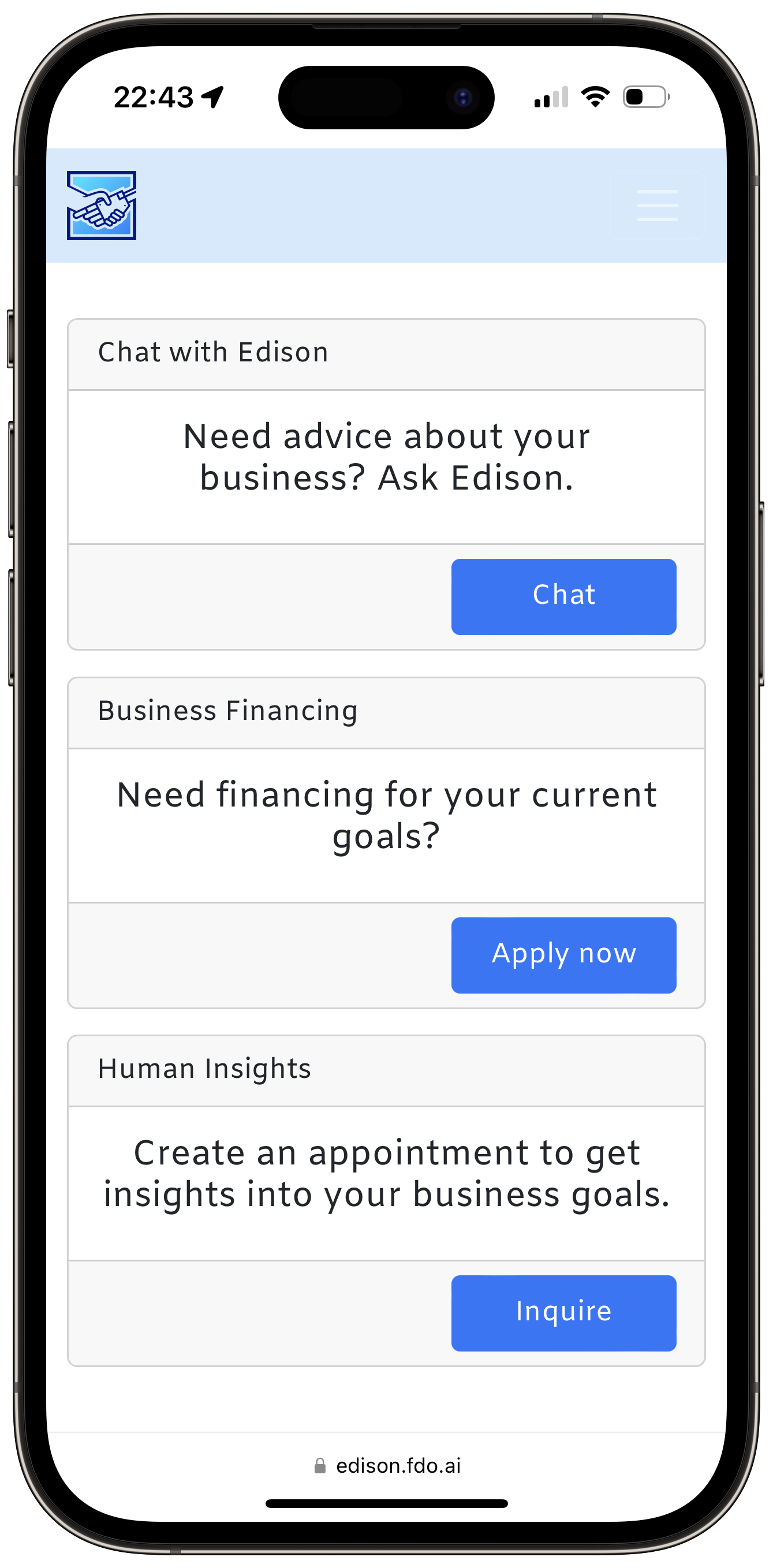 Evolving how you operate your business.
The one-stop shop for your company's strategy, finance, and operations. World-class assistance in starting and growing your ventures. FDO.ai provides world class AI tools to help empower your small business to grow.