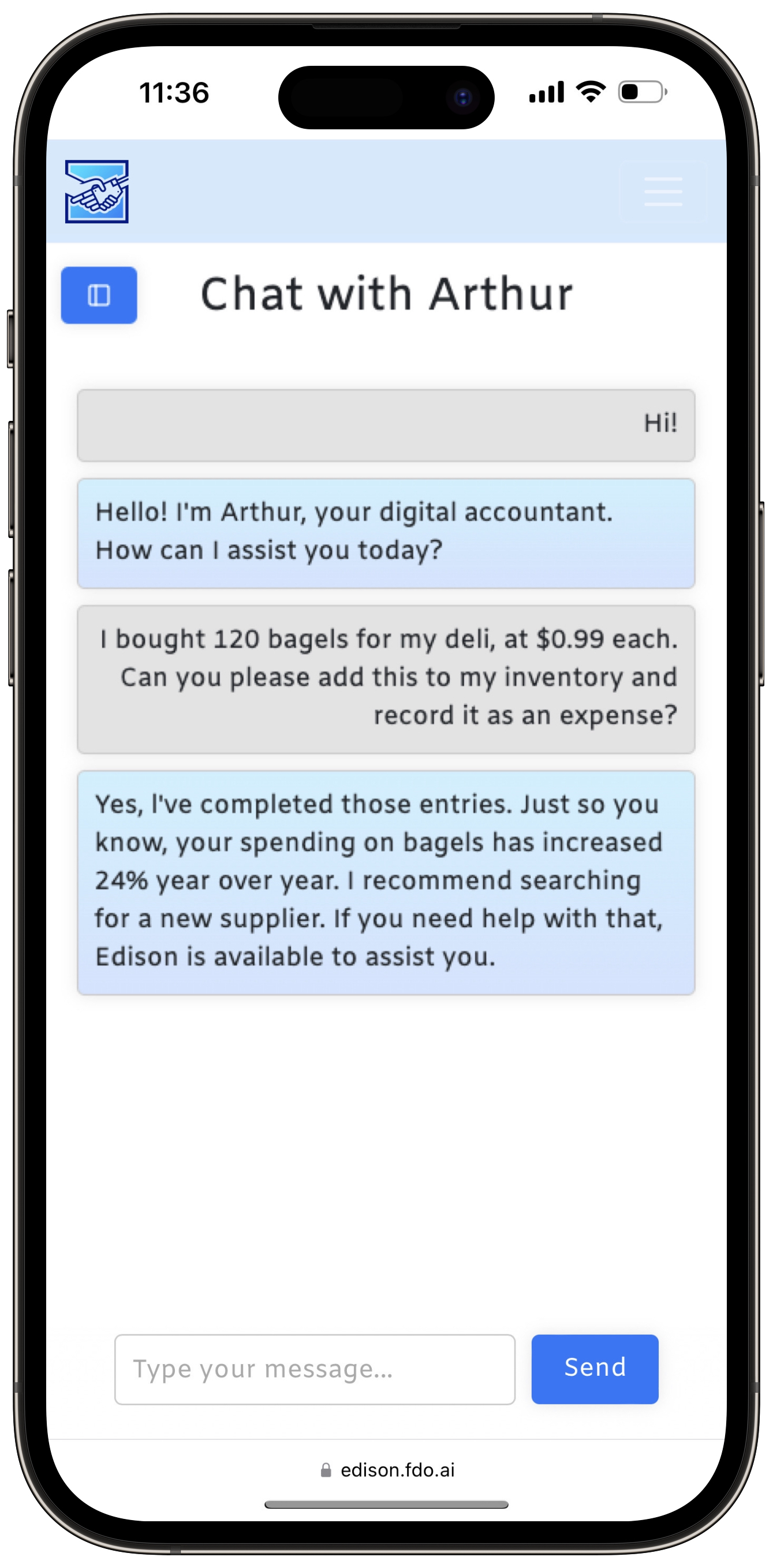 Hate bookkeeping? We can help.
Arthur makes your small business bookkeeping a breeze. Leveraging the latest in AI technology, Arthur simplifies all of your financial recordkeeping needs, letting you focus on running your business.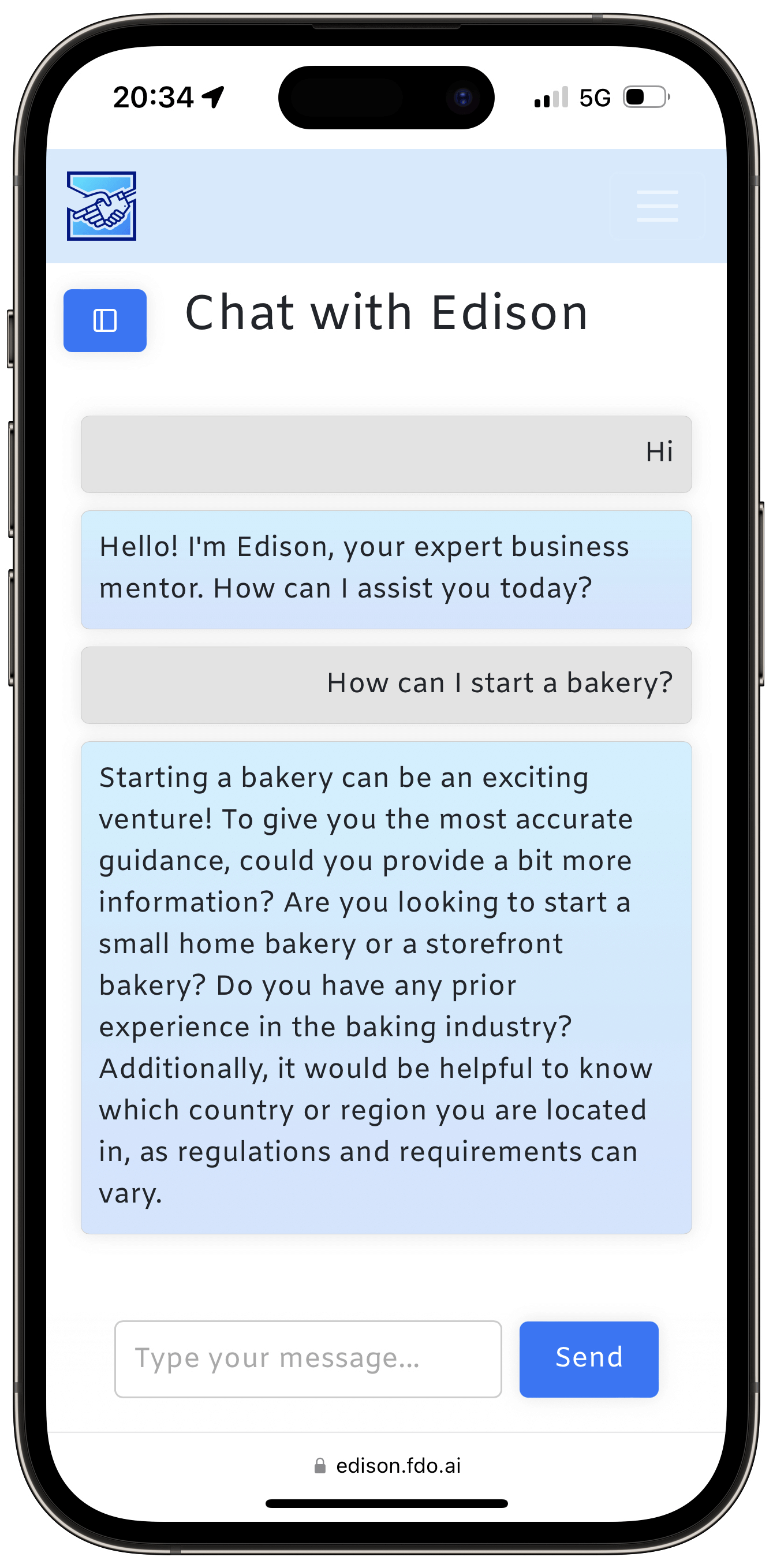 Your business sidekick.
Edison is the world's first AI focused on small business creation and growth. No other platform is better positioned to help you start and expand your company.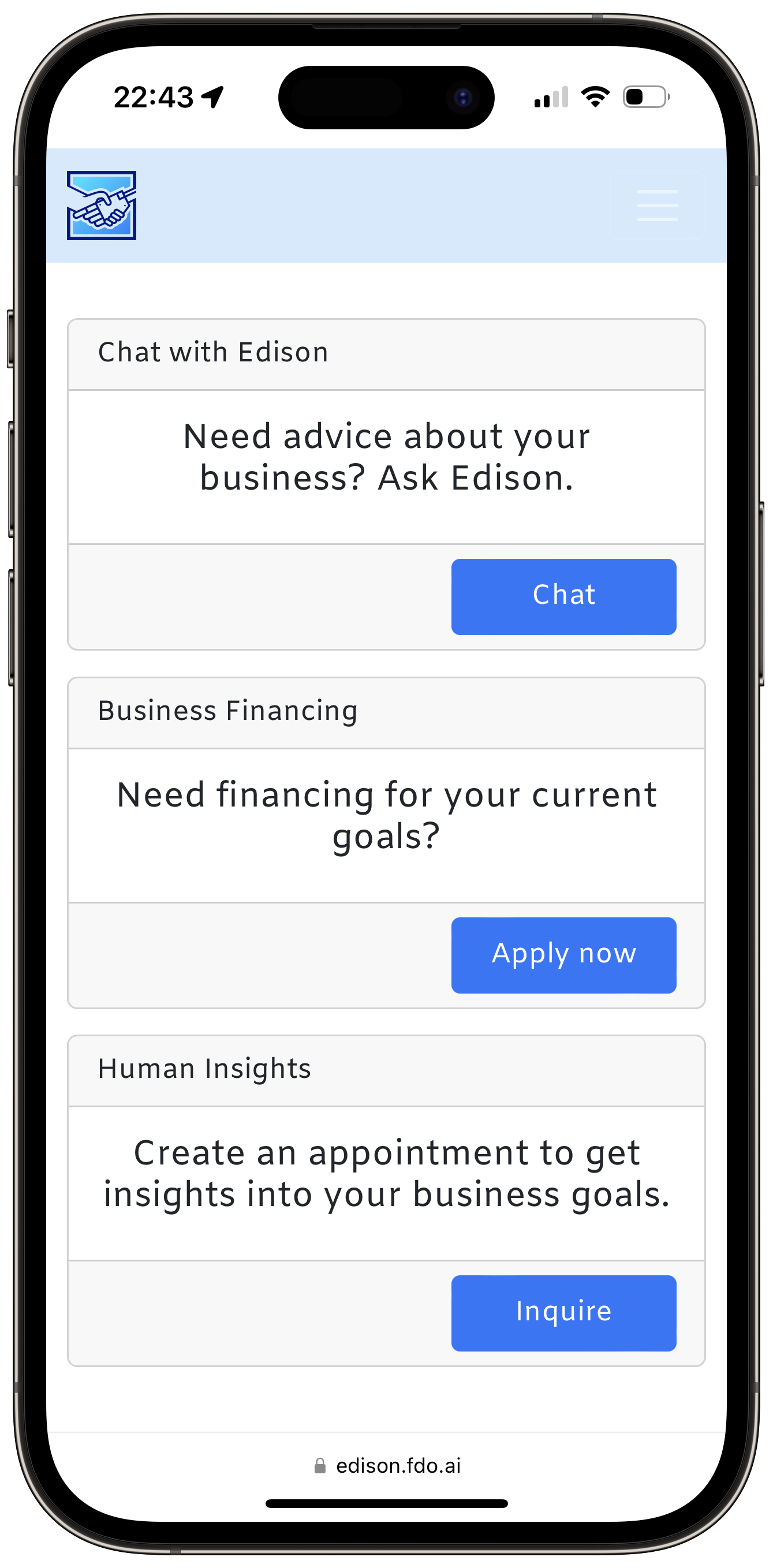 Evolving how you operate your business.
The one-stop shop for your company's strategy, finance, and operations. World-class assistance in starting and growing your ventures. fdo.ai provides world class AI tools to help empower your small business to grow.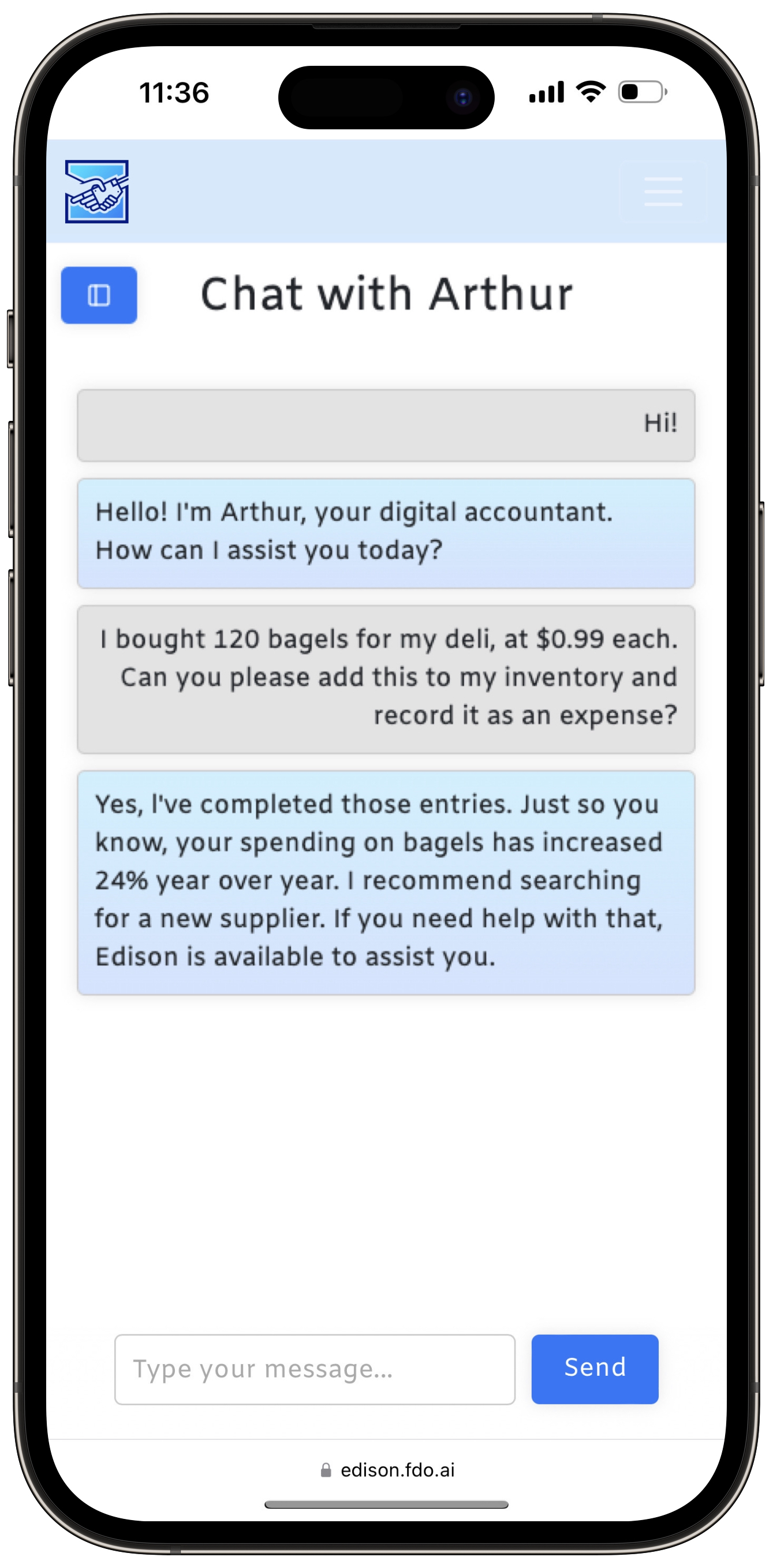 We're just getting started...
Innovative and exciting functionality to propel your business forward. Actually intuitive accounting, painless marketing, and much more.